Choosing the right natural breast enhancement method for you is the first step toward your journey to bigger, fuller breasts.
The next crucial step is picking the best breast enhancement pills and/or breast enhancement creams for your chosen method.
There are countless breast enhancement products out there and you're probably wondering which ones are the best to help you reach your breast goals effectively and quickly.


To help you choose the best products, I'm going to go through several of the most popular breast enhancement products on the market to provide you with all the necessary information such as product reviews, complete ingredients used (and the efficacy of), as well as real consumers' reviews and experiences.
As I mentioned before, I have had the rather dubious fortune of having tried every breast enhancement method mentioned on this blog. As such, I have extensive personal and/or vicarious experience with all of the products I'll be listing here.
My favorite ones – yes, I'm a little biased – are listed under "Pills" and "Creams" but I understand that the list there is a little narrow, which is why I've included a lot more of the popular breast enhancement products here.
Be sure to go through them for detailed reviews before purchasing!
Ainterol Breast Enhancement Pills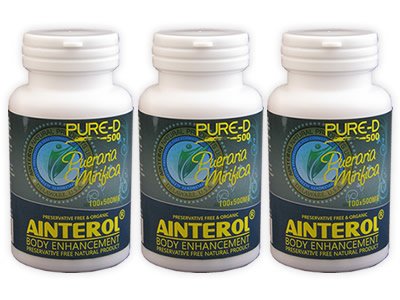 When it comes to breast enhancement pills, I like to go for the strong stuff. You know, the products without fillers and other stuff that dilute the effect of the important ingredients – the mastogenic ingredients you're actually paying for.
Ainterol tops the list of brands when it comes to high-quality Pueraria Mirifica pills – they only contain 100% cultivated Pueraria Mirifica root from Thailand. And that is all there is in their capsules – just 500 mg of pure, unadulterated farmed Pueraria Mirifica root. No additives, no diluting ingredients. Just pure, premium PM.
The only downside to Ainterol is that their capsules can be a bit too strong – they were for me and I skipped my period when I first started using it. I've heard of this happening to a few women as well, so I'd advise that if you go with Ainterol – start small (smaller than the recommended dosage) and increase your dosage slowly.
That being said, Ainterol capsules are great quality Pueraria Mirifica. The company is a huge, international company and they have a huge line of Pueraria Mirifica products including capsules, creams, and extracts.
This is actually Ainterol's biggest advantage – they offer hard-to-find items like concentrated Pueraria Mirifica extracts (extracts are the most potent form of herbs/plants) that you can buy in various sizes and take orally or even mix into lotions and oils to make your own PM products.
Plus, their products are very, very affordably-priced and they have great overall user reviews. At less than $30 a bottle, Ainterol is definitely worth a go.
BFF Breast Friends Forever Pills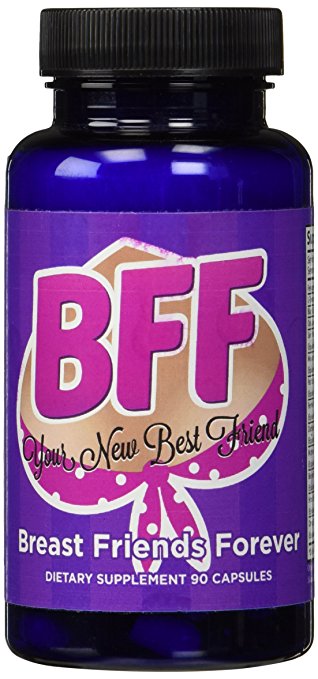 Unlike Ainterol, BFF Pills are disappointingly weak. They contain a lot of the right breast enhancement herbs – Fenugreek, Fennel, etc. – but they just don't enough of the ones that are strong enough to work.
The only good thing about these pills is the price – it's less than $20 per bottle but considering that you could be using something that will actually give you results, it's still a waste of $20. I wouldn't recommend these at all.
BustMaxx Breast Enhancement Pills
BustMaxx caught my attention when a friend of mine started taking it and went up a cup size in a little over 3 months. I was intrigued by her growth, checked out BustMaxx, and found overwhelmingly positive reviews on Amazon. Since then, another friend I know has gone on BustMaxx and is already reporting fuller, albeit sore, breasts.
BustMaxx pills contain all the usual, most potent breast enhancement herbs such as Fenugreek, Fennel, Saw Palmetto and Blessed Thistle, as well as hormone-balancing Dong Quai. But where it differentiate itself from many breast enhancement products is that it also contains a bevy of other helpful "sidekick" ingredients like L-Tyrosine and Kelp to help with thyroid function and body temperature as well as gelatin to support connective tissue growth.
I haven't tried these myself but they have worked well for others.
Breast Success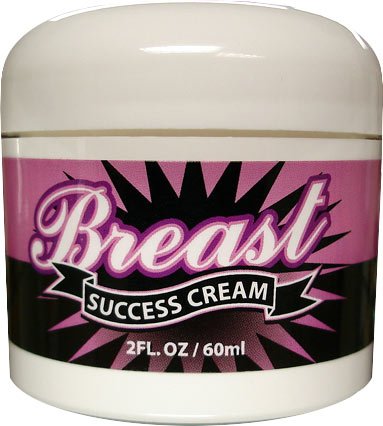 Breast Success used to be good and I used to recommend them for the Volufiline in their creams but now there are just much better options, especially for the pills. That being said, the cream is a really good bargain. It's not as potent as the Volufiline cream I like best – IsoSensuals – but it's only $12 per jar, which can make it worth trying out if you want to.
GroBust Breast Enhancement Pills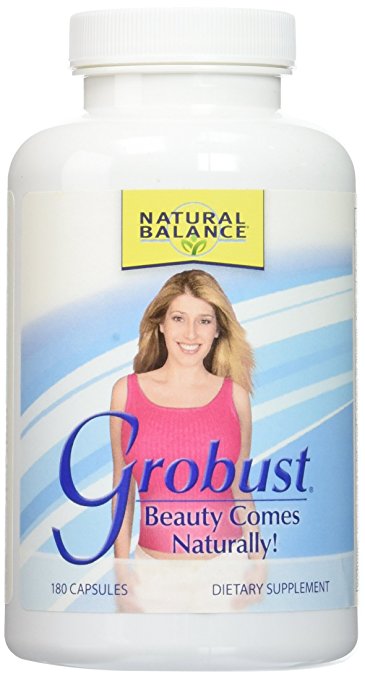 GroBust pills are a little different from pretty much every other herbal breast enhancement pill on the market. Why? Well, they don't contain the usual breast enhancement herbs like Fenugreek and Fennel. And that's what makes it good for some people but not for others.
The main ingredient in these pills is Saw Palmetto, which is really good for blocking male hormones that may be inhibiting your breast growth. It also contains other helpful herbs for hormone balance. Because of this, if you're seeking a little growth and you may be high in testosterone, these pills may be perfect for you. The lack of lots of herbs also means you'll have less potential side effects to deal with.
Overall, these are pretty great breast enhancement pills at a really affordable price – around $20 a bottle.
Breast Max Plus
BreastMax Plus pills are pretty new to the market but I really like them. To be honest, there's nothing new here – they contain the roundup of the most effective herbs for breast enhancement like most of the other herbal pills do.
The difference is that BreastMax Plus uses a strong, proprietary formula. The only downside is that because it's a potent mix, it can be too strong for you, especially if you've never used herbs before. I'd suggest starting with a lower dose than they suggest and then working your way up to the suggested usage.
Are there any other breast enhancement products you've been curious about that aren't included here? Let me know – if I have something to say about it, you know I will 🙂